Le « Tapis de Bienvenue », c'est ainsi que les habitants de Londres ont surnommé l'œuvre d'Edward Crooks réalisée en 2019 dans le quartier de Waltham Forest.
De son vrai nom « The Rosebank Arcade », cette fresque reflète le caractère de la région en s'inspirant des motifs de William Morris et les couleurs vives du marché adjacent.
L'œuvre a été commandée par le Waltham Forest Council et a reçu le prix de Londres Borough of Culture en 2019.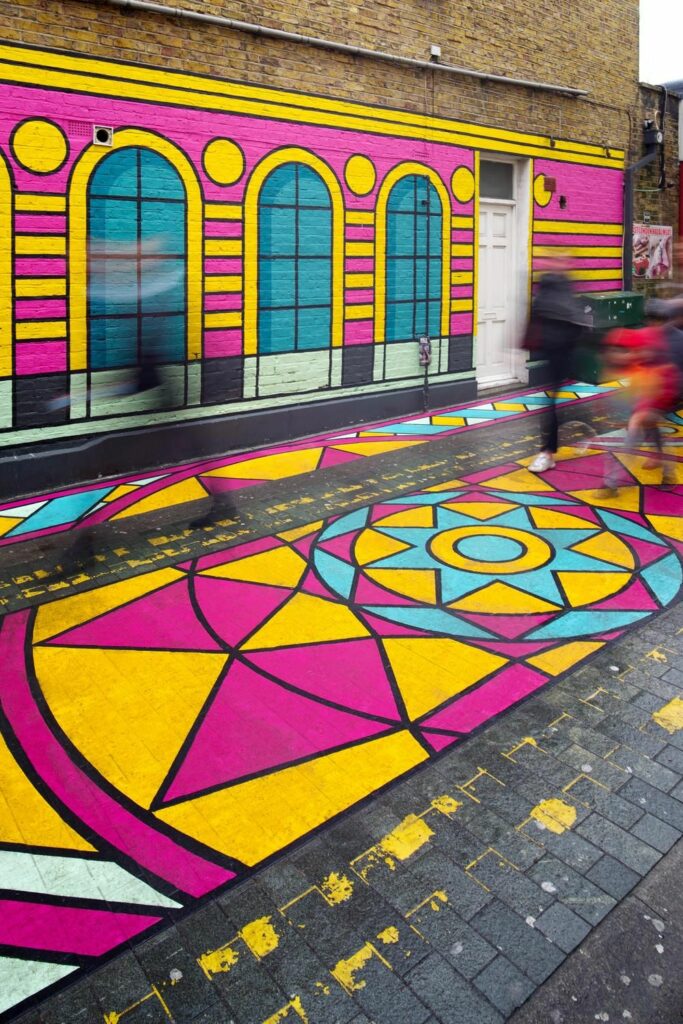 Photographies par Thomas Parsons et Ben Wells.